U.K has always attracted students from around the world who intend to pursue higher education. There are four universities in UK which rank among the top 10 universities of the world. It also boasts of highest number of Nobel prize winners in science and economics. UK offers world-renowned education system with qualifications that can make a difference to your career. It attracts over 600,000 international students every year who enroll in a variety of programs.
World's top most Universities
British universities rank amongst the world's top universities is a known fact. All reputed rankings (Times Higher Education or Shanghai Rankings) based on quality of teaching, research, employability, student satisfaction and international orientation rate British universities among the best universities in the world. More than a quarter of top 100 universities are in UK.
Flexible Education System
Most higher education systems in UK have modular structure. This means you can create your own course by choosing module or units of different subjects. In case you are studying English literature, you can choose, science fiction, children's literature and may be a module on short stories. In most cases, you can choose how much time you would like to spend on each subject.
Tailored Degree courses
Most full-time undergraduate programs take three years. Post Graduate programs may take 2-3 years depending on the course you are studying. However, there are some degree programs which you can take as accelerated courses and complete them in 2 years. Accelerated programs have the same number of modules as full time program but you gain one year and save on your living expenses.
World's leading academicians and experts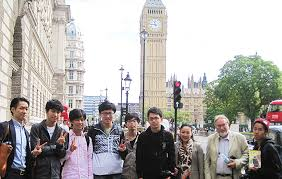 UK has a reputation for top class research and publications. British universities produce world's top five percent research and accounts for top 14% of frequently cited papers. This provides international students access to world's leading academicians and scientists. UK universities also provide some of the best research facilities. Laboratories with cutting edge research equipment and well stacked libraries.
In addition to above compelling reasons to study in UK, you will master English language from the time you decide to study there and which is one of the most used languages in the world.